Jewelry Judaica
The largest selection of Judaica Jewelry available! Featuring handmade pieces in 14k gold and Sterling Silver with the highest quality diamonds and gemstones.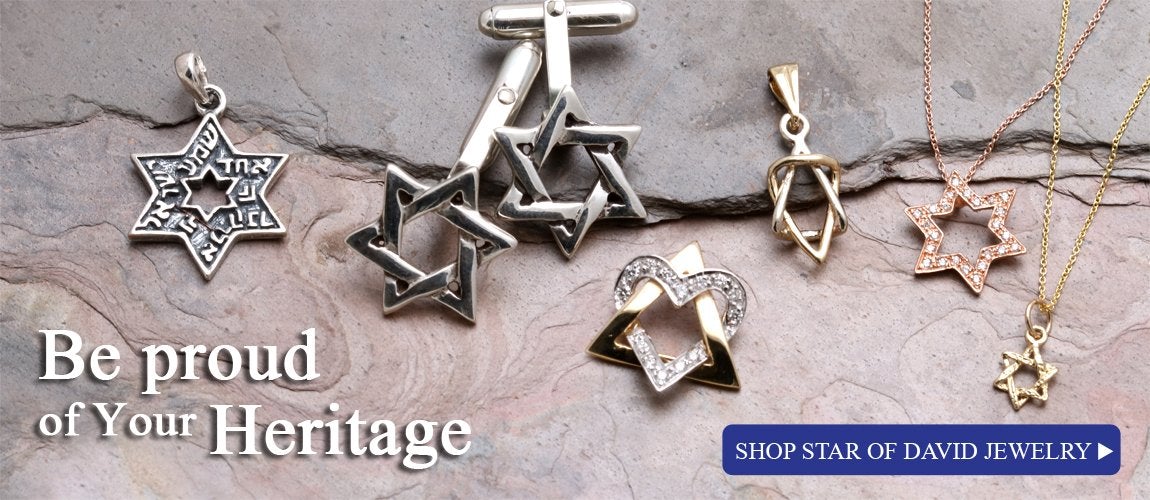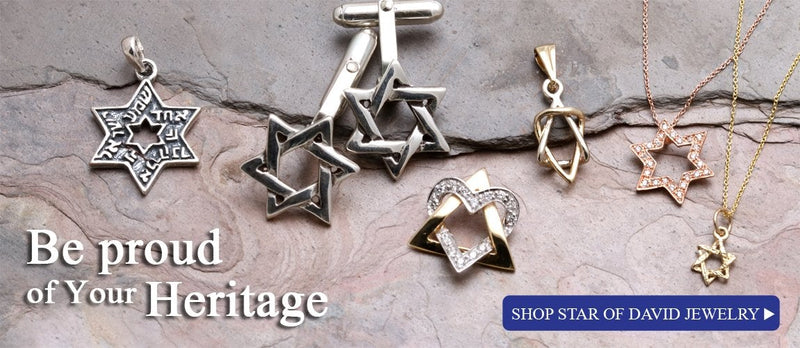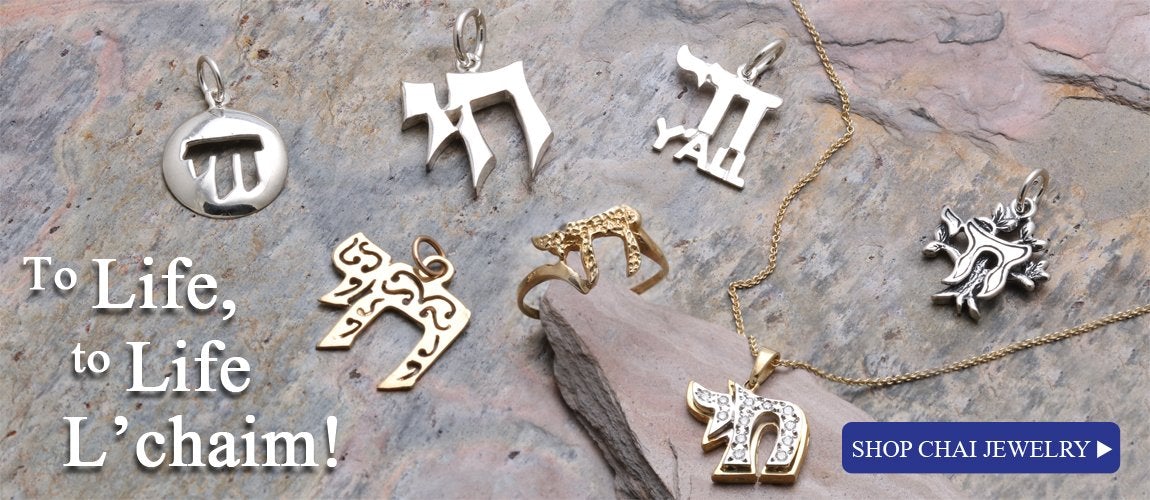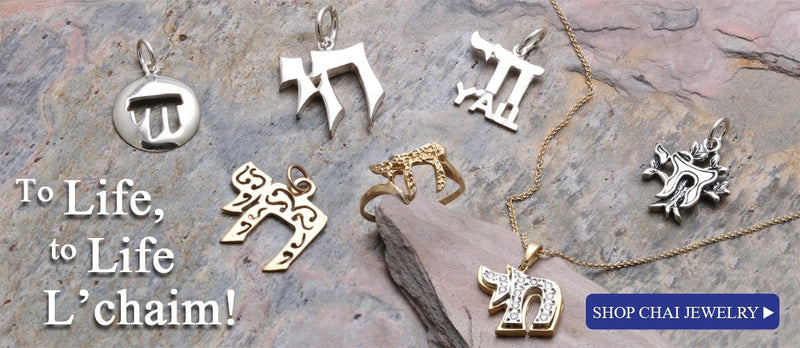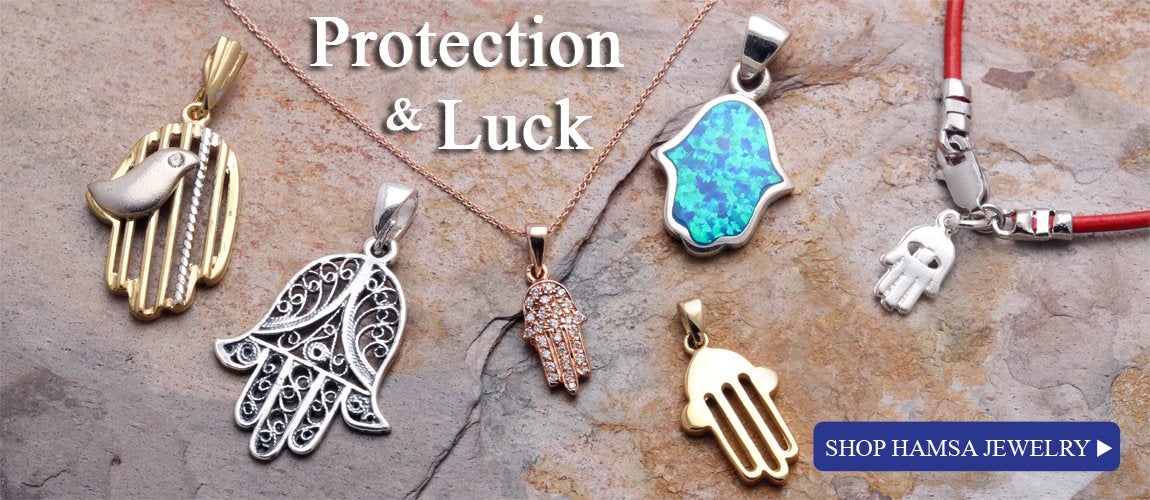 Testimonials
exactly what i was looking for.
Classic Chai design, solid, nicely made. Exactly what I wanted. Thanks!
Star of David necklace
Beautiful and exactly what I was looking for. Highly recommend.
Thank you! Beautiful pieces and appreciated your help when ordering. Always a pleasure working with you!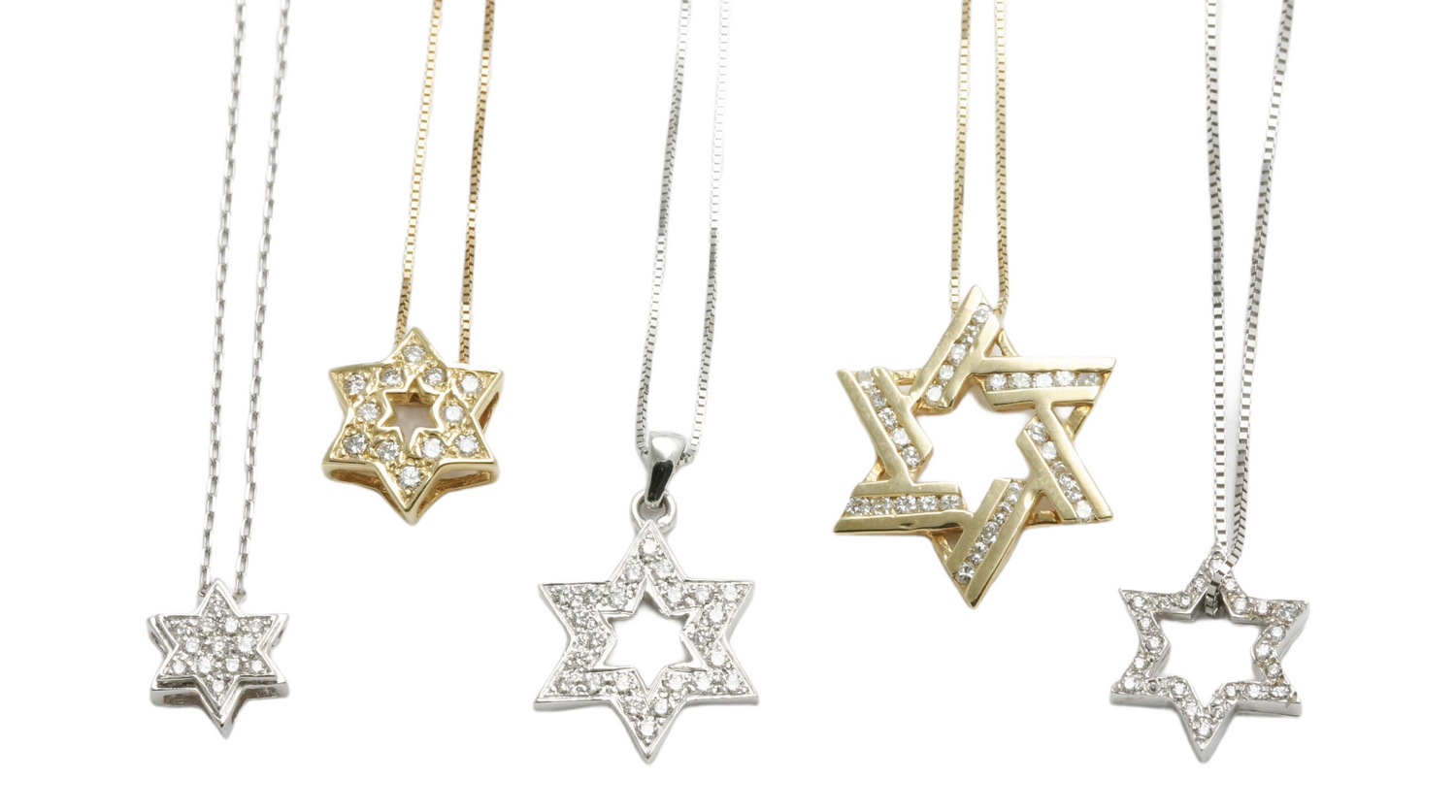 Diamond Star of David Pendants
The prettiest collection of pendants featuring all natural sparkly white diamonds!
Blog posts
On 
Shavuot
 we celebrate the monumental event in Jewish history when G-D gave the Jewish people the Torah, seven weeks after the Israelites left Egypt. According to the Torah, G-D descended down to Mount Sinai and spoke the first 
Ten Commandments
 to the Jewish people. We refer to this miraculous event as "
the revelation at Sinai."
What is Lag Ba'omer?
Starting tonight, Jews around the world celebrate Lag Ba'omer, a holiday that occurs on the 33rd day of the Omer, — the 49-day period between Passover and Shavuot. During this one-day holiday, the Jewish people cease their mourning practices adopted during the Omer period and celebrate, typically with bonfires and music.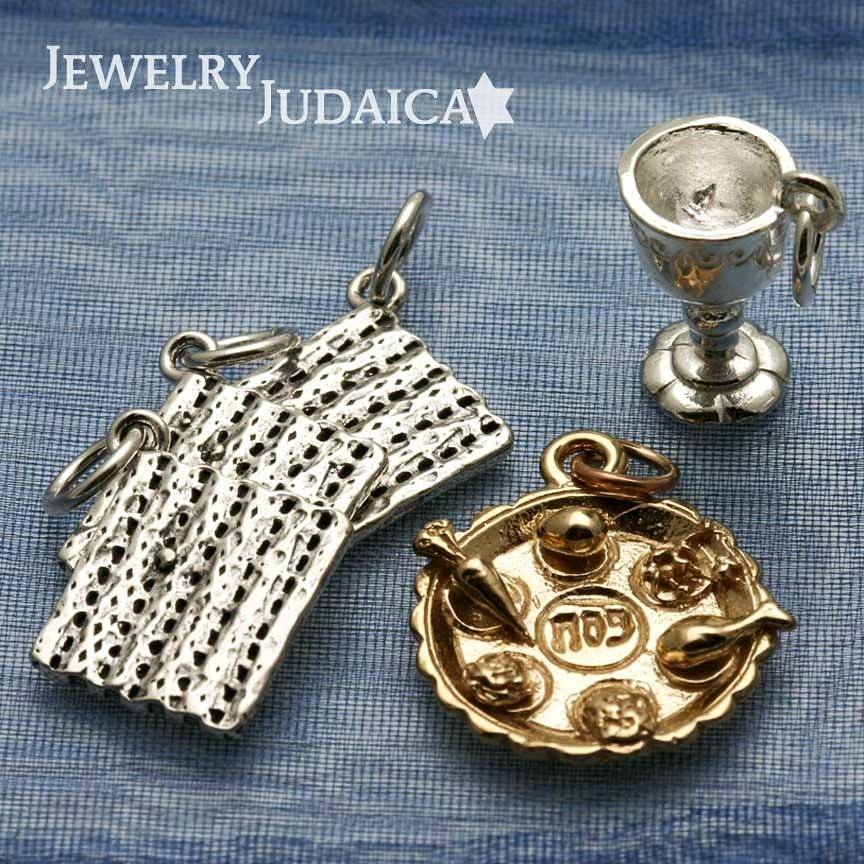 As we celebrate the rituals of the holiday, gather with family to read the Haggadah, and enjoy our macaroons and 
matzah

 
ball soup, it is important for us to also contemplate: what is the deeper meaning of Passover?
Welcome to Jewelry Judaica! Jewelry Judaica is a family owned and operated business with many years of experience designing, manufacturing and selling Jewish-themed jewelry in a wide variety of styles, motifs, and precious and semi-precious materials. We are jewelers and artisans who take pride in our work so you can be sure our products are of the highest quality. All of our jewelry is handmade in Los Angeles, California, or by craftsmen in Israel. In times of celebration and commemoration, everyone wants to find the perfect gift that fits the moment. Call us biased, call us old fashioned, but we think jewelry can be that perfect gift. There are certain milestones in our lives and in the lives of our loved ones that we think should be marked with lasting things of beauty. Weddings, bar and bat mitzvahs, anniversaries, birthdays, the birth of a child, and welcoming someone to the Jewish faith can be celebrated with a special gift of cultural, religious and spiritual significance. For that special bat mitzvah, a rose gold Star of David necklace to mark the special day. For the bar mitzvah, Star of David cufflinks to complete the suit. For that wedding anniversary, an "Ani LeDodi" pendant to say "I love you." For the traveler, a hamsa bracelet to keep them safe and protected. And for your favorite balabusta, our Jewish holiday charm bracelet is a favorite. Whether a diamond Magen David for mom or a tiny hamsa for the new baby in your life, these are keepsakes and heirlooms that people will keep forever and will cause them to smile and think of you. But who says the gift you choose has to be for someone else? Treat yourself and express yourself with a beautiful piece of Jewish jewelry. We have over 1,000 products, including hundreds of styles of Star of David pendants, chai pendants, mezuzah pendants, hamsa pendants, and more. We have products in all price ranges – in silver, white gold, yellow gold, and rose gold – with diamonds, sapphires, rubies, opals, and other precious and semi-precious gems. We have one of the largest selections of Judaica jewelry to be found anywhere. We are always adding new products and lines to our store so you're bound to find something you love. We also offer free shipping and free returns. Whether you're looking for that special gift or for personal enjoyment, look to Jewelry Judaica for all your Jewish jewelry needs!